My NativeAdVice:
Bio:
New York-based designer Jay Godfrey is the founder and creative director behind his eponymous collection of sleek, sexy and sophisticated designs. Perpetually inspired by the chic New York woman, Godfrey's goal as a designer is to meld the classic tailoring techniques of Savile Row with modern silhouettes and luxurious fabrics. The result is his distinctive contemporary collection of dresses and separates that accentuate the female figure.
Godfrey realized his dream of becoming a designer while working his first summer job at Hugo Boss. He studied finance at Montreal's McGill University in order to gain a grounding in business and accounting. Upon graduating, Godfrey headed to Wall Street and worked for Citigroup. While learning the finer points of finance, Jay's goal of designing a collection led him to Parsons School of Design. An internship with Oscar de la Renta fine-tuned the young designer's style and technique, and helped him determine the ultimate Jay Godfrey woman.
How did you get into the fashion industry?
I've had the dream of becoming a designer since working my first summer job at Hugo Boss. After studying finance and working on Wall Street, I attended Parsons School of Design and interned with Oscar de la Renta before launching my collection in 2006.Define creativity.
Define creativity.
To me, creativity is very different for each person. My creativity is inspired by New York City culture and modern art, particularly the works of Ellsworth Kelly. His painting "Red Curve" is one of my favorite pieces and continues to influence my collections season after season.
What strategic partnerships have you implemented that have contributed to your fashion line's success?
Aside from traditional partnerships, dressing influencers and celebrities who embody the Jay Godfrey design aesthetic, we have partnered with URBN Shanghai on their recent hotel renovations. This was an opportunity for us to expand our presence internationally, tapping into an entirely new market and customer.
Your greatest successes and mistakes as Founder/CEO and how didyou learn from them?
My greatest success has been being able to dress a cool downtown girl and her uptown mom. That's when I feel like I have done my job- when I can dress multiple generations! As for biggest mistakes, I probably should have shown my collection during fashion week earlier than I did. I learned that, in our viral world, it hard to reach millions of people without being part of fashion week.

How has your marketing strategy evolved since inception? Did you utilize social media and to what extent? How do you capitalize on the recent fashion trends?
Since founding Jay Godfrey we have certainly seen a shift in the way businesses are marketing their products. Like most brands, we do utilize social media in our marketing approach, but we also like to think of unique ways to spread brand awareness. This past spring we participated in the Faberge Big Egg Hunt with over 260 other artists and designers and designed our own Jay Godfrey egg. These are partnerships and collaborations that we can then promote through our social media channels.

In terms of trends, we try to be modern and continuously evolve, all the while staying true to our signature New York style.
Where do you find inspiration for your designs?
My design influences come from music, modern architecture and contemporary art.
Your advice to aspiring fashion designers?
Stay true to your point of view.
Role Model - business and personal?
My Father.

Favorite travel destination?
I love going down to Miami. It is such a quick flight and you don't feel too far from the action that is New York. I also love Turkey. It has so many qualities that I find inspiring.

What literature is on your bed stand?
Lots! GQ, Mens Health, Elle Décor, Architectural Digest. I usually avoid putting the fashion books beside my bed because then I start to dream about the skirts and dresses for my next collection.

One food and drink left on earth, what would you choose?
The pork buns from Momofuko, they are the best! I probably eat there once a week.


What's next for the Jay Godfrey line and yourself personally?
Following our Spring 2015 presentation, I am looking forward to spending some quality time with my family.
-----------------------------------------------------------------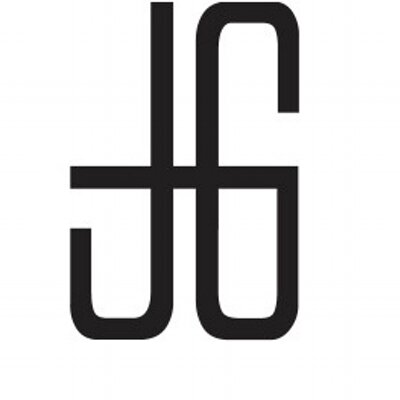 Having only been in business for a little over three years, Godfrey has quickly cultivated his signature aesthetic which perfectly lends itself to the fashion-forward and glamorous woman. The collection has caught the media's attention and has been featured in WWD, ELLE, Cosmopolitan and the New York Post. Godfrey's designs have also captured a loyal celebrity following and he is proud to have dressed Eva Longoria Parker, Katherine Heigl, Jennifer Lopez, Eva Mendes, Angie Harmon, Eve, Leighton Meester, Petra Nemcova, Sarah Michelle Geller, Gabrielle Union, Kate Walsh.

Spring 2008 has ushered in new accolades for Jay Godfrey. Parsons The New School for Design presented the designer with the 2008 Parsons Alumni Achievement Award in recognition of his talent and recent accomplishments; in addition, Godfrey appeared in America's Next Top Model as a special guest designer, where he had the honor or dressing the contestants for a red carpet event.
https://www.facebook.com/JayGodfreyPage
https://twitter.com/JayGodfrey_NYC